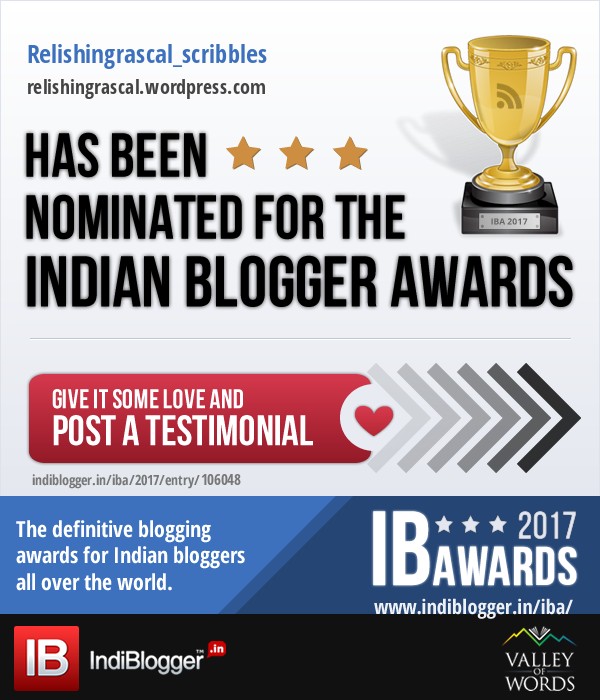 Monsoons are just magical! While the world cherish the charisma of it in the beauty of nature and flowing breeze, we foodies tend to think only about which snack would best compliment the climate and where! Grabbing a proper meal to compliment the weather always enhances its beauty, says all the foodies ever! And getting your hands on these deliceous snacks is not a cake walk, mind you!
Well, when I was already craving for a perfect snack to satisfy my growling tummy as the rains hit my window, I came across this picture on the chaayos instagram handle!
Believe me, the growling increased and I felt I should just grab it from the screen to taste this tempting yummy dish.
Ok! It was quite some time now, and my cravings were under control now, but the hunger still remained. Had to do something of it! Well, what more, adding more torture to my hunger, I got to see this on chaayos twitter page.
Scrumptious, no doubt. Wish I could just snatch it from there. Cursing the already heavy flowing rains, I grabbed my rainwear and went for the bike.
Chaayos has innumerable stores across the country, Delhi being their main hub. Well, thank God they have almost ten branches in Mumbai too. I went for the chaayos, Todi mills, lower parel.
A wide smile and a loud greeting that followed my entrance there lifted my mood more. This place looks cool, I thought and rushed in. A ground plus one floored outlet, with lots of table and chairs neatly arranged, some cute posters on the wall and exceptionally well designed interiors. Gazing for minutes wasn't enough here.
Now, comes the food! The monsoon menu had paneer/chicken opened stuffed paratha, chicken kadhahi sandwich, bun samosa, barish wale pakode, chicken kulhad kulcha, kulhad jalebi and shahi chai! You know what? I ordered them all!! Sont belive it? I have pics to prove it. (I had a partner in crime to enjoy the meal with me so don't get shocked)
The chicken open paratha was super deliceous with savoury chicken and cheese stuffed generously on top of a soft paratha.
Well, don't blame me if your mouth waters, you are reading it! The kadhahi chicken sandwich was astounding too, with chicken, sauce and veggies all pressed under the pressure of softest bread.
Hmmm…. Yummy it was! The kadahi chicken kulcha( soft, battery indian bread) had chicken cooked in indian spices served in a kulhad (container made up of clay), and buttered kulcha to give it a strong competition. I think, they both have scored well here.
Now comes the best, crispiest and wholesome barish wale pakode.
I was actually munching it greedily enjoying the rain view outside through the doors. Paneer pakode among them were my favorite. Loved the chilli pakoda, the tallest of all but equally crunchy and yummy. The dessert consisting of kulhad jalebi made a way happily through my already full tummy! I have never before had a jalebi that's crispy.
This new crispy jalebi made me a crazy fan of it. Well, I am already full! But, what kind of indians are we, if we cannot end our conversation without sealing it with a chai! So, here comes the shahi kulhad chai.
Served in a kulhad, this chai actually consisted of generous pieces of almond and strands of saffron in it. Unbelievable, isnt it? Try and have yours. You can actually devour the tea through its rich aroma before sipping it lightly over.
That was just the food during monsoon. But this place led me more curious to check what's in store otherwise too! A curious food explorer always find their way to satisfy their curiosity in the most easiest manner. So, I actually visited almost all of chaayos outlets in Mumbai, and well, its each outlet says a different story.
Designed taking in to consideration it's signature chai style, they decorated each outlet with a unique, impressive theme! Here, let me give you a short description of what I found so astounding about these outlets.
Monsoon, books, a strong cup of tea and your favorite palak kachori and blue berry lemon cake makes it a perfect hour spent over here. The interiors out here has pages of books everywhere you glance at, hence giving you the inspiration you need for your work at chaayos, versova.
After a movie, what you need? Exactly! Your personalised cup of tea, yummy paneer tacos and a friend to point out how you liked the movie. The same goes amazingly well at the chaayos at kurla, Phoenix. Here, they have made quite an impression by decorating the whole place with kettles and tea glasses. Hence, enhancing the beauty of the theme
While you Just want to enjoy the cool climate outside with your light cup of tea, a chocolate factory cake and chana masala, the chaayos outlet at Bandra gives you some refreshing air to enjoy with their huge outdoor seatings available. (They even have an indoor seating if you don't like out.)
These and some more outlets, spread across the city gives your tea love a new definition. The serious way in which we take our tea cravings are carried by them too. That's the reason they pride in preparing around twelve thousand variety of tea, (depending upon your taste too) and are still on a quest to experiment with chai some more!